Back to blog archive
Posted 2020/6/10
Fossils on the Sandia Mountains
Last weekend, we went for a hike on the east side of the Sandia mountains, just east of Albuquerque. Along the way we found some nice marine fossils just lying along the side of the trail. They all feature crinoid segments, and one has several clams (or mussels, or some sort of bivalve) embedded in it.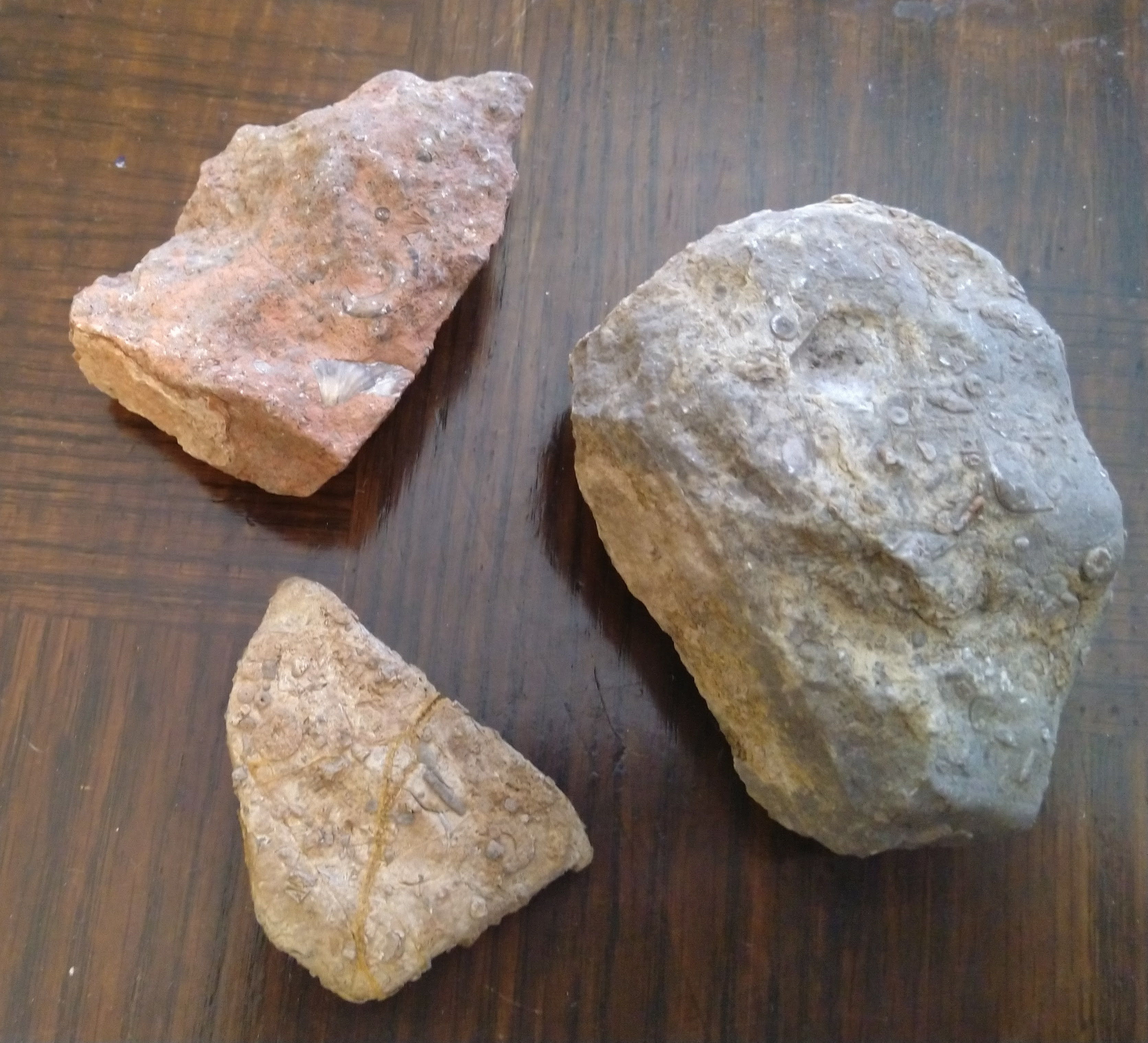 Referring to the map below, we started at the Doc Long picnic area on the Bill Spring trailhead. We followed the South Faulty Trail northwest until it turned south and met the Oso Corredor Trail. We took the left fork to stay on the South Faulty and before long were walking along the south slope of a hillside, outlined in red (around 35.17776 -106.38407). On this slope there are lots of areas where loose rocks have piled up above or below the trail, and picking through them should find some fossils in short order. We picked up three specimens that we liked but could have brought home far more.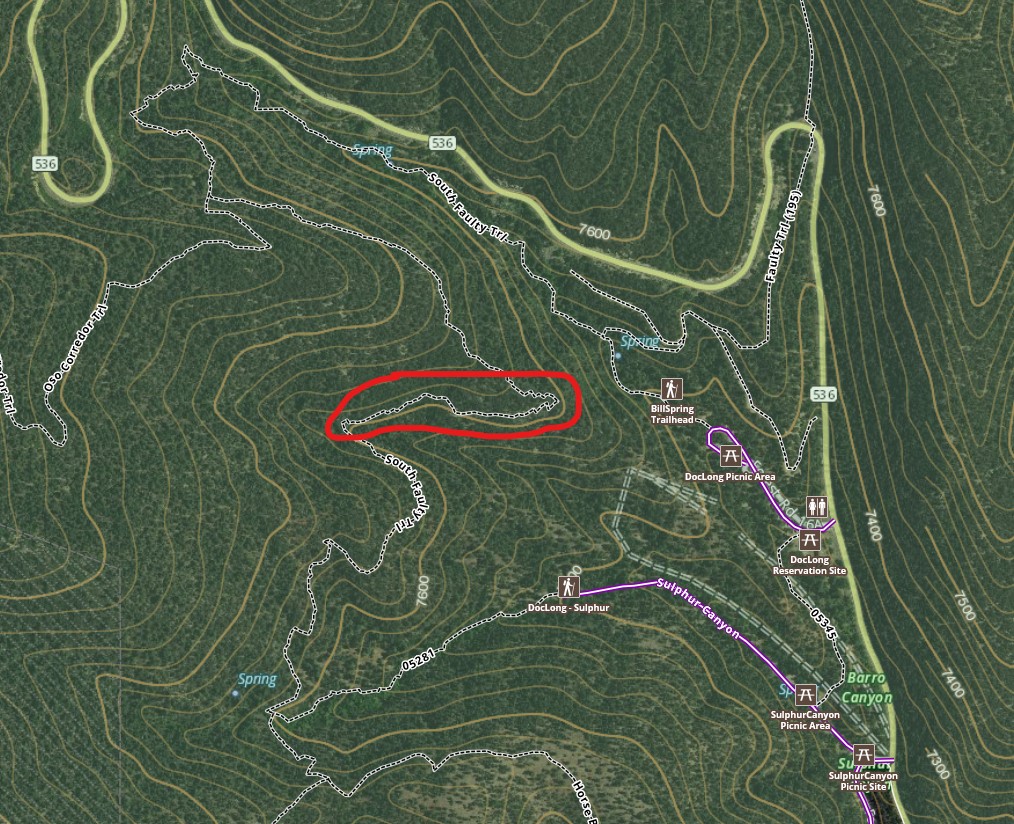 We took the trail labeled 05281 back down to the Sulphur Canyon Picnic area, and then followed the connector 05345 back to our car. The total was about 3 miles.
Although the map shows three springs, the only one we could actually find was the one marked near the Bill Spring trailhead. It is just to the right of the trail and is very easy to spot (not overgrown or anything).
John Floren